Loyalty Rewards


Earning rewards couldn't be easier. For every golf offer purchased through greatrounds.com you receive 5% of your purchase in greatrounds dollars. The more you play, the more you earn and accrue. This equals savings off your future golf rounds!

What is greatrounds Loyalty Rewards?
Greatrounds NEW Loyalty Rewards Program is a great feature! For every transaction you make on greatrounds.com you will receive greatrounds dollars towards your next purchase.

PLUS you have the ability to redeem your greatrounds dollars in full or partial amounts giving you full control and flexibility of your rewards!


How do I use greatrounds Loyalty Rewards?
STEP 1: Once you have found the course you wish to purchase simple add to the cart and checkout.
You will see on the right side of your page 'Rewards Earned'. This will show how many greatrounds dollars you will receive into your account from this purchase.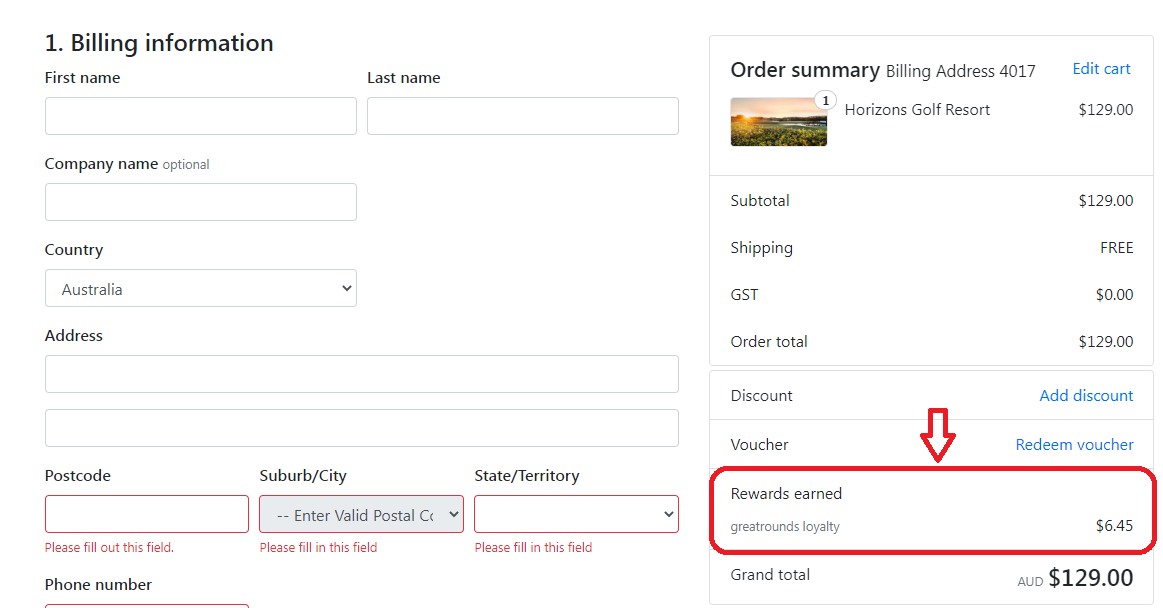 STEP 2: Scrolling down to your payment details you will see 'greatrounds loyalty' with a dollar amount. This will show you how many greatrounds dollars you have in your account currently for use.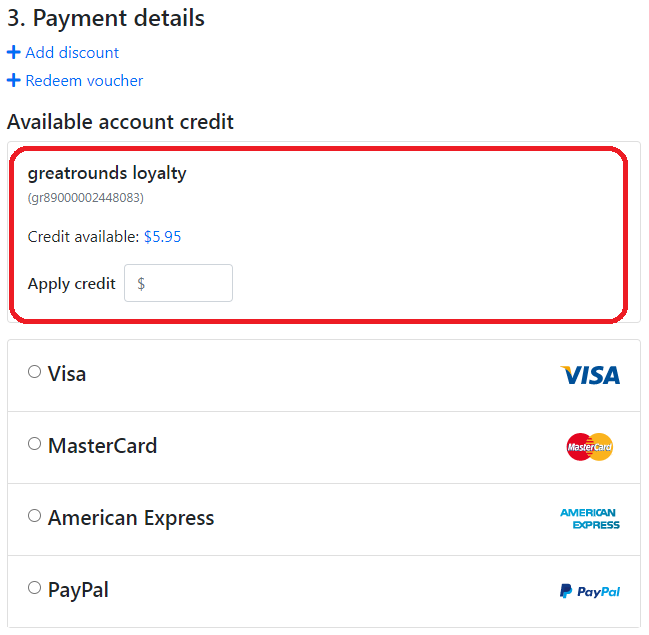 STEP 3: Simply decide how many of your greatrounds dollars you wish to use on your purchase. Just enter the amount you wish to use.

Now just confirm your payment and order and get ready to enjoy your great day out on the course!

Remember you can check on your greatrounds dollars total anytime by going to My Account, Account Home.
Please note greatrounds dollars are not redeemable for cash.